Always 100% satisfied
Your own 'Original' design possible
Free shipping
Stand out explosively!
Login
Log in if you have an account
No account yet? Register
Product details
The most beautiful baby news!!
Announce the birth of your child with a unique interactive birth announcement card. Entirely designed by our designers according to your wishes. Based on your style and text.
A card like this is not available anywhere in a store or on the internet!
Send us a sample card or your own idea. We will then design your unique birth announcement card with your chosen 12linkme name. The cards are always printed on the highest quality paper, 350gsm, premium matt, at no additional cost. 'Wow, they are modern and cool parents. How nice!'
Need help? Feel free to contact us via WhatsApp in the bottom left corner.
We will respond immediately.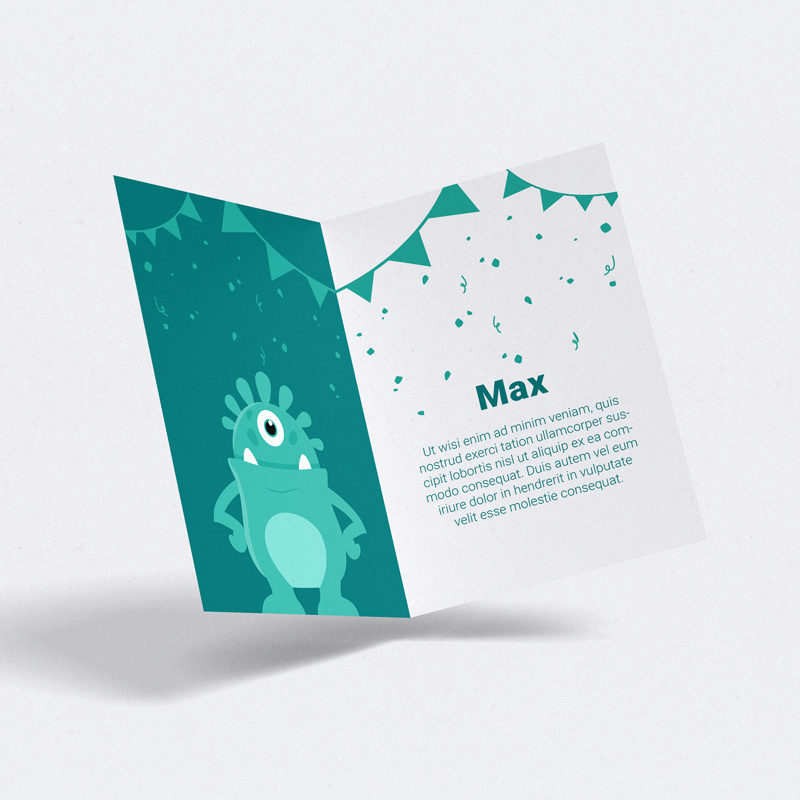 Create your most beautiful baby shower
All necessary design hours for your unique card are already included in the price. Your final design with the same 12linkme-name can be used in all kinds of other Promotions such as birth window stickers, baby shower bunting banners, birth stickers or sticker seals and of course, for a beautiful birth sign to place in your garden.
You make the baby shower as beautiful and recognisable in your style as you like!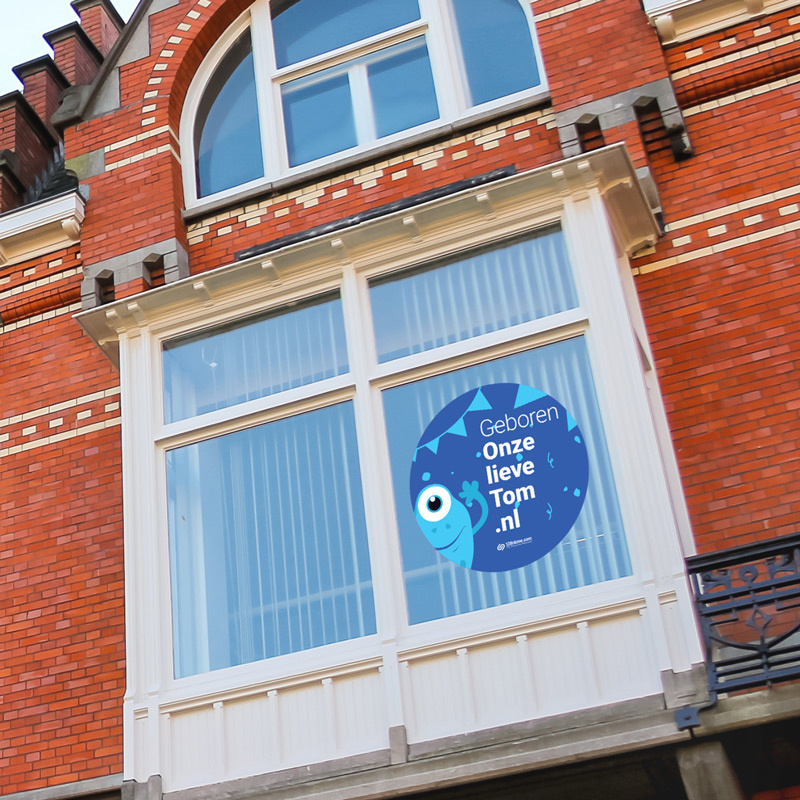 Do you have several different Promotions with the same 12linkme name? Then you only pay the Live Pack once a month, after your first free month has expired!
How to shine with your interactive birth announcement card
When your Promotion is active, anyone anywhere can respond directly and interactively to your fantastic baby news. Through your chosen fun 12linkme name, everyone can easily pass it on by word-of-mouth. Linked to your brand-new Facebook or, for example, Insta post or photo album of the birth of your most precious child.
You determine this "deep-link" yourself when you place your order. You can always change it later.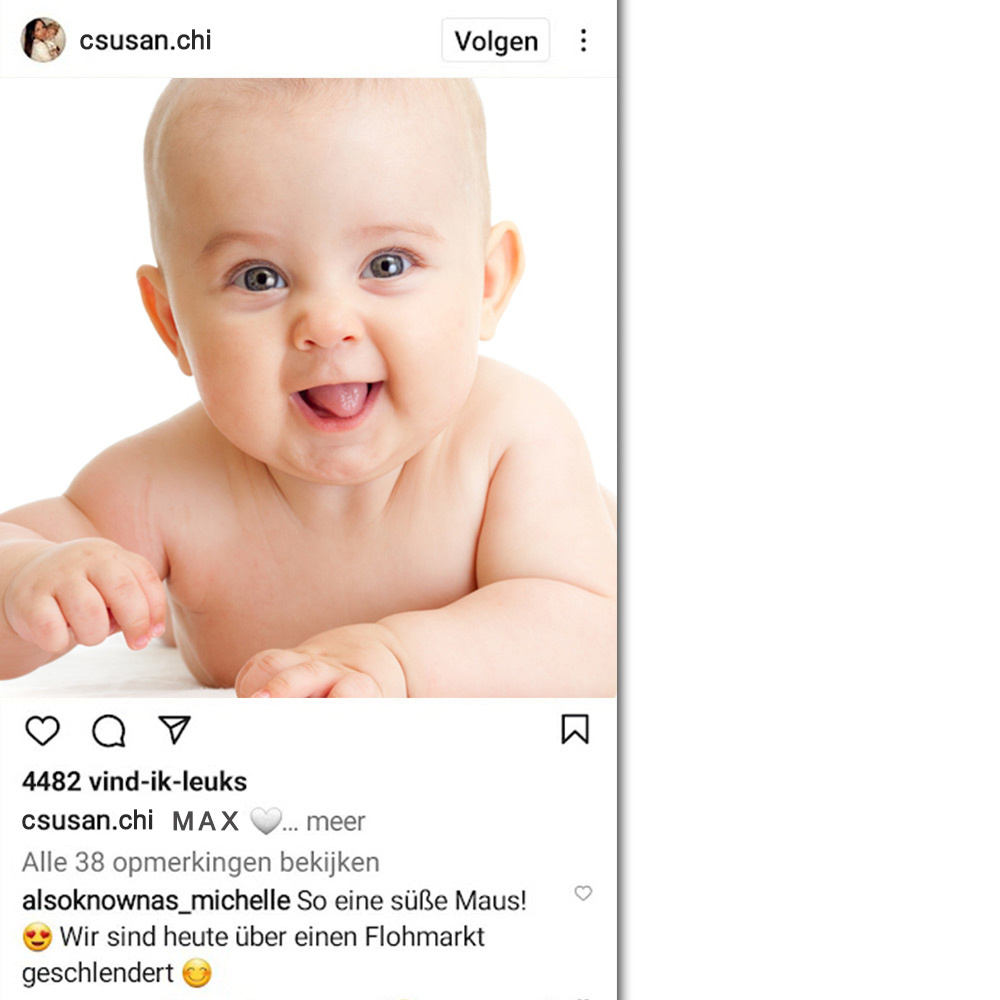 This way, you record the first moments of your newborn baby's life as new parents for a long time to come, with the sweetest direct online comments from all your loved ones, friends and surroundings.
Design process
You can have your birth announcement card designed when you are 20 weeks pregnant. Tell our Designer whether you want a classic, cool, modern, adventurous, romantic or trendy style. Or just send us a photo of a design you like.
Your desired design will be created between you and our Top Designer via WhatsApp. Until you are completely satisfied with the design.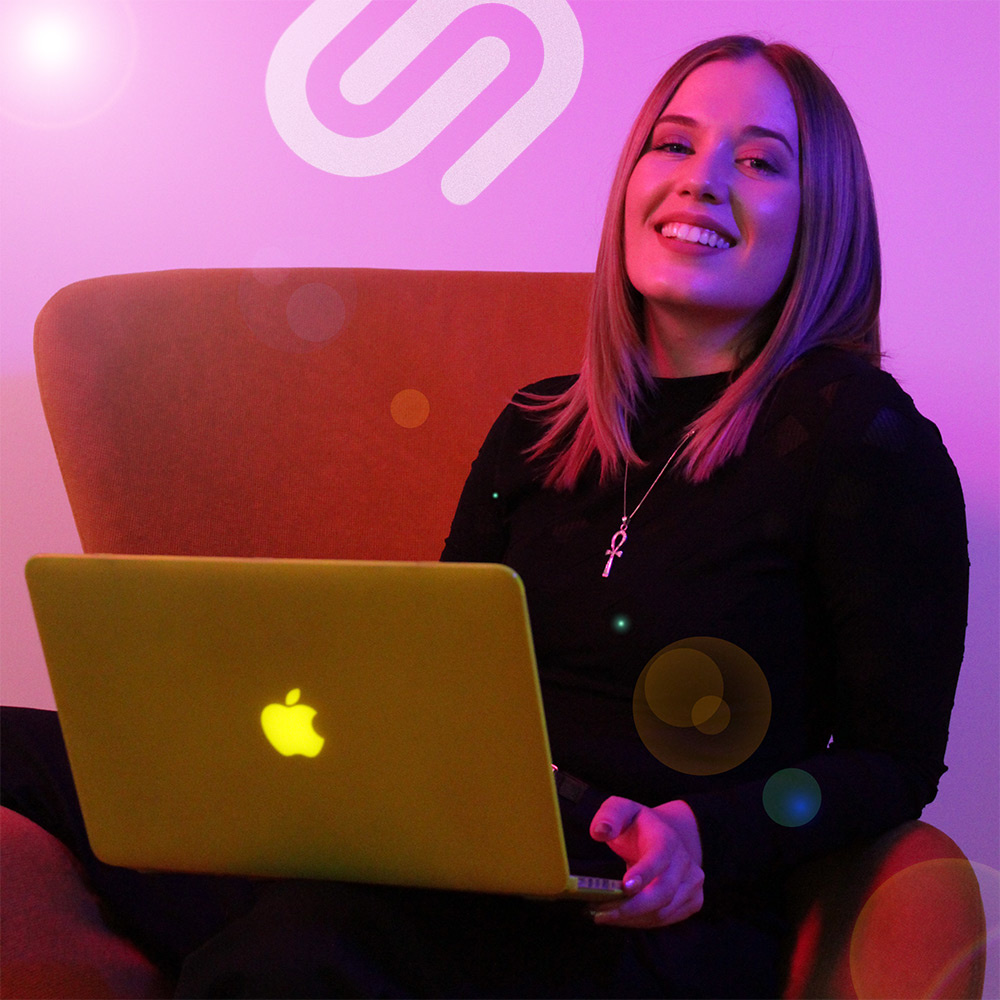 With digital sample design
We will always send you a final approved digital sample design. You can even request an official sample design on the desired cardboard if you want and have the time. If you wish, we can send you the envelopes ahead of time, giving you time to prepare them and all your addresses.
According to etiquette, birth announcement cards should be sent two days after the birth. Nevertheless, this is not a rule. No one will blame you if you send the birth announcement cards a few weeks later. Your recovery and peace as a new family are much more important. So don't rush it!
With our birth seal stickers in the same design as your card, you can beautifully seal the envelopes.
Additionally, you can always choose your card size with the same prices as above, as long as the paper surface is the same. Square or oblong formats, it's all possible.
Now everyone is talking about the birth of your baby with 12linkme! World news 

!
1..2..linkme > Beng. WORLD NEWS!
Benefits
 A unique card. In your own colours, shape and design.
 Our Designers work all-in on your design idea.
 Want a different number of cards? Request our price via WhatsApp.
 Always includes the correct number of blank envelopes.
 Various luxury finishes such as high gloss, metallic silver and gold are available on request.
 Special paper types are also possible on request.
 Not happy? Money-back guarantee!
Custom design: 'Ask us more!'
Express yourself
With this Original Promotion our 12linkme Designers simply bring your Promotion wishes to life in your own unigue and sensational Design. Boom. The required design hours are included and are already included in the product price.
Do you have a different and even awesome Promotion idea? Other dimensions? Other materials? Other application? Then click on the 'Ask us more!' menu item and our Designers will immediately make an attractive personal all-in offer for you.
Examples
Why does the 12linkme approach work?
Selling your car online with many more response. This is how you do it!
| | |
| --- | --- |
| Quality | Professional Top Quality |
| Material | Eco white cardboard 350 gr |
| Printing | Full color two sided |
| Thickness | 0.5 mm |
| Coating | Premium matte |
| Shape | Rectangular folded |
| Subscription | Yes after 1 month |
Reviews
0 stars based on 0 reviews
Add your review
Review Interactive baby announcement cards COMICS 'Original' top quality All sizes
Questions


We love to help you

Always available. Preferably online 24/7. By telephone from 9 am to 5 pm CET Mon-Fri.