Login
Log in if you have an account
No account yet? Register
Sell your house online with much more response? This is how to do it!
26 Dec 2020
"We got rid of our house in no time.
Even at more than our asking price!"
Selling your house can be done in many ways. Of course you can sell your house by yourself. You take some photos, put a 'For sale' sign you pieced together by yourself in the front garden and that's it. And then the waiting starts. Or you choose a full service and call in an estate agent.
But whether you sell your house with or without an estate agent: you want to sell your house quickly. At the best price possible. So you think to yourself: how do I handle this in the best way?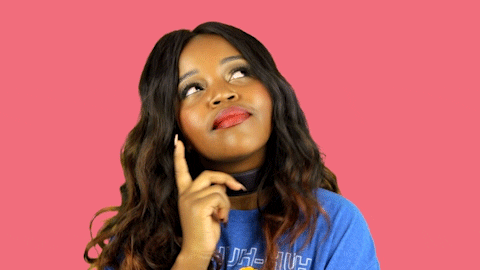 But then the penny drops. You realize how important it is to draw attention to your house. In a unique, striking and yet professional way. Locally, in your street and neighbourhood. And most of all, you do not want to disappear between the many offers on the internet.
The solution? A clever promotion for selling your house, through the approach of 12linkme that has proven to be successful.
Selling a house successfully within 2 to 3 months through 12linkme is the rule rather than the exception!
What makes the approach of 12linkme unique? Possible buyers only remember your house and simply pass it on to others! Read more on how to approach that…
Do you turn out to be a top house salesman?
Selling a house is easier in one region than in another. Because for example, the demand in London or New York area is bigger than in, let's say the peripheral regions around it. But it doesn't matter where you live. When you put your house up for sale, you want to get rid of it as soon as possible.
And it doesn't matter if you call in an estate agent or if you organise the sale of your house yourself. It's all about finding that one buyer that's just right. The one wanting to buy your house at a price that makes you happy. Because all top salespeople know: for every house there's a buyer. You just have to reach them in the masses. With a better promotion!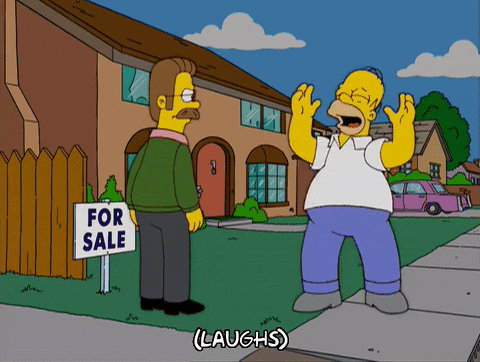 You yourself are that top salesman! The promotion Explosion
Because more interest in your house always means you will sell it faster. At a better price. That's why there's 12Linkme – The Promotion Explosion.
Pick your own professional sales promotion now with a 12linkme name you chose yourself, matching your house. We'll help you to promote this name explosively. And we'll ensure it automatically redirects every time to your online real estate advertisement!
It makes no difference how you offer your house for sale. Through an estate agent, with a website like Ebay, Zillow.com, Rightmove.co.uk, Gumtree.co.uk, or by yourself with a sales message on your social networks like Facebook or Instagram.
Whatever you choose, 12linkme boosts your online ad enormously to a much bigger audience. So you sell your house faster. For the best price possible!
That top salesman? That's you, with 12linkme:
1..2..linkme > Boom. SOLD!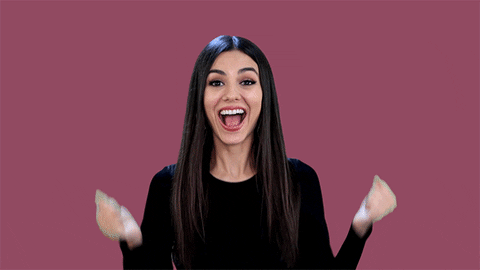 Cross your fingers for sales results?
And when your house is finally for sale online? Then all you can do is wait. Wait for that single message from that one interested person. Cross your fingers? Bite your nails? Browse Pinterest for days for inspiration for your new home? What matters is getting people interested to visit your home.
But do you realise that on average in for example the USA about 5,000,000 houses are for sale? And Zillow.com is one of the biggest real estate sites in America. Offering no less than 300,000 to 400,000 new properties for sale every month! Same examples are there for the UK. So:
"Every month, on average approx. 750-1,000 new houses are offered for sale in your region within a range of 20 km!"
Huge! So much new offers in your region on the most important real estate sales site. Making your house sink lower than page 5 in a few days!
(In)visible
So you need to make your house 'visible' again. Usually, your estate agent or that real estate site tries to convince you to spend extra money. 'Top home', 'Rank your home up', 'Premium advertisement' and much more of these paid services. Just making your ad visible a little while longer in the top positions.
When you do, it will have some effect. But not for longer than a few days. In no time your real estate ad has disappeared again. In the lower ranks. And then what?
Turn your house into your own unique online shop window
It's not easy to really stand out between those tens of thousands of other real estate ads. Because the houses you see there all have their own advantages. A big garden. A refurbished kitchen. Enough bedrooms. A new boiler. More sustainable through solar panels…
In short, you need to make your house stand out in a clever way amongst all these offers. So anyone seeing your house can find it easily online. And can pass it on immediately to his network.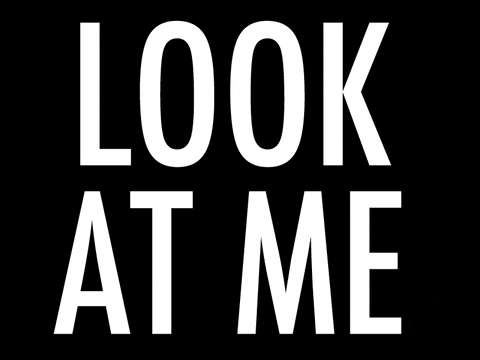 Without any diversions caused by other properties being for sale in your neighbourhood. After all, you want the new buyer of your home being particularly fond of your house. So it gets all the attention. Even when you are living in a region with a big demand!
Therefore, always follow the golden rule – rule number 1 - for successful sales: never send your clients to your competition! Therefore, keep potentially interested people away from the homepage of your estate agent, Righmove.co.uk, Zillow.com or Zoopla.co.uk. On these sites you can search directly in other offers. That's too much competition!
Whenever possible, an interested buyer should land directly on the page of your home. But who remembers the URL www.state-agent-website.co_uk/for-sale/province/region/town/postal-code/street+99/12345/summary of your online home presentation? It's impossible. Isn't there another way?
Stand out! Even among a massive offer supply. You do it with 12linkme:
Take your creativity up a notch...
Imagine. You want to offer your home for sale yourself. On a website you created yourself. Which can be reached through an easy to remember URL. But then you do have to be kind of an IT-nerd.
Could you succeed in throwing together such a website yourself 'just like that'? Do you actually want to take the time to do it? You still need a professional For Sale sign. Not very simple, even tricky. That's why there's 12linkme.
Make the regional network work for you
What it's all about: as many people as possible must know that your home is for sale. Everyone in your surroundings needs to see it immediately. And in a way that they can view your home directly on their mobile. Without searching. And can pass it on easily to their network. All the sooner you'll reach your potential buyer!
Super important, because real estate figures worldwide show:
In 87% of all cases your house is bought by interested people from your own region
(your street and neighbourhood)!
And you'd rather only want serious reactions? With preferably a visit as soon as possible... By real people being genuinely interested in your house.
Because they saw it while passing by. Or have seen all data online. They became enthusiastic. And made an appointment with you with high expectations for a visit. Because those candidates will eventually be indeed prepared to pay a good price.
YESSS! Use the force of offline promotion
So it's all about every potential interested buyer in your neighbourhood seeing for himself how well your house is maintained. How beautifully it's located. How wonderful the environment is. And it's FOR SALE.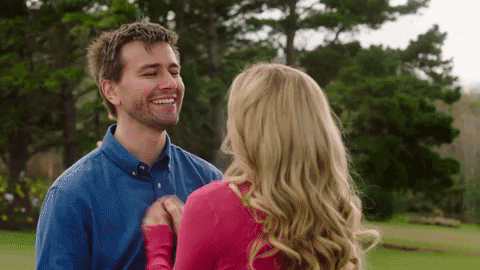 Now the people having seen your house 'in reality' are enthusiastic... great! Then you only have to make sure that they can simply indicate your home to any potential interested buyer.
The solution? Reinforce the online promotion of your home. With local, catching offline promotion.
You do it with 12linkme:
Score online with offline promotion!
Figures speaking for themselves!
Below you see per sales channel the average amount of people interested in a home over a three month period.
The figures are based on the experience of thousands of 12linkme promotion sellers and recent figures on the CTR (click-through-rate) and the number of page views of the concerned online sales sites.


Number of interested people per sales channel in 3 months
Facebook post = 250 friends x 7,8% organic reach* x 1,4% CTR = 0,3 interested people
---
Ebay or "Right move" = 90 days x ca. 6,2 views every day x 2% CTR = 11 interested people
---
With 12linkme = 90 days x 12,1 views every day x 4% CTR** = 43 interested people EXTRA!
---
* Usual Facebook posts have an organic reach of 2,6%. More personal messages, like those offering a house for sale, are liked three times more because of peer pressure. 

** The CTR of 12linkme is estimated conservatively as being the number of people being really interested in the house when they enter through the 12linkme domain name and often also have seen the house in reality.
So these figures show unmistakably that:
"12Linkme boosts with better offline promotion the number of people interested in your house by at least 490%!!"
Not to mention: with other online sales channels you disappear into the background. To page 5 and lower. Making you practically invisible for new house hunters! Then remember that your 12linkme domain name keeps standing out for new people seeking a home. Every day an offline top position in your region and network!
So: go exclusively for gold!
You may only sell your house 3 to 4 times in your life. Only enter the game maximally prepared! Go for gold! Give yourself a crucial advantage with a 12linkme promotion.
Do you want to sell your house to the biggest audience possible? Do you want to sell fast? Do you want to sell at the best price possible?


Then this is what you need to sell your house successfully:
An online presentation on a sales website of from your estate agent or
a completely free sales presentation on your social network
A way to make your home attract more attention 'in your neighbourhood' with
a striking offline promotion. Linked to your online presentation with
a 12linkme name that matches with your house. Easy to remember!
So how does this work?
Difficult? Expensive? Not at all! Easy.
You can get it done with 12Linkme – The Promotion Explosion.

Super easy and fast in 3 steps:
CHOOSE your desired 12linkme house promotion and name
We will LINK your 12linkme name to the URL of your ad
START your unique 12linkme promotion. Explosively!
 Start your sensational house promotion here immediately. With 12linkme:
1..2..linkme > Boom. SOLD!
House [sales] facts at a glance: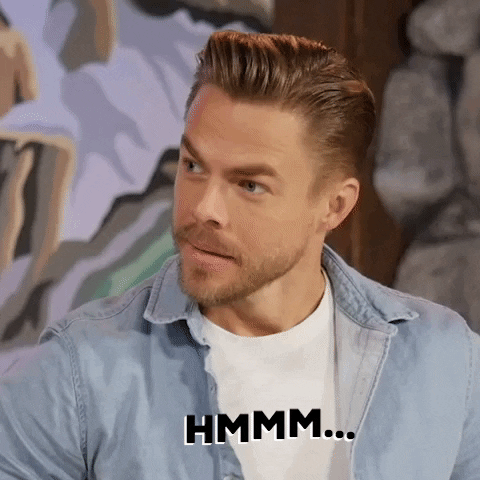 In the USA, every year about 6,000,000 houses are sold. In the UK 1,20,000 houses are sold annualy.
There are about 5,000,000 houses for sale online in the USA and 1,000,000 in the UK every day.
Four out of ten households are living in a terrace house, one out of seven in an apartment, three out of seven in a semi-detached or detached house.
In each region with a 20 km radius, on average about 750 to 1,000 houses are newly offered for sale each month.
Houses are bought 87% of cases by buyers from your own neighbourhood.
Among these buyers, 33% has seen the house themselves while driving by. Through others, finally 54% of people living in your neighbourhood will literally get your house in sight.
The right promotion will generate more interest and a better price. Even in a tight market with few offers.
So always indicate that you do not negotiate directly and exclusively with someone who's interested: "There are more interested people…, we collect the bids and then come back with a counter-offer."
You are not obliged to sell, even if the potential buyer offers you the asking price for your house. It's just an 'invitation' to negotiate. You can even raise your asking price.
Only after both parties have signed a purchase agreement, the reflection period has passed, and any conditions precedent like financing, structural assessment and/or the sale of the buyers' own home have lapsed, the sale is final.
An energy-efficient house will be sold faster and has a higher selling price than a comparable house with a poorer energy rating.
Your estate agent is a real estate expert, not a marketing specialist!
Let marketing specialists reinforce your promotion: 12linkme.
Why does 12linkme work to sell your house?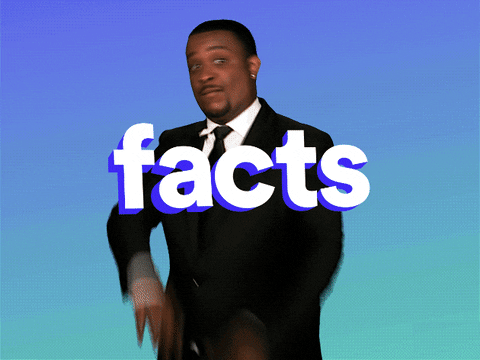 With our service you reach very easily and in a proven way many more potential buyers for your home. This is how it's possible:
You link the striking and easy to remember 12linkme name of your own choice to your house. In all your promotional communications.
You can link our service in one click to the online real estate ad of your estate agent. Or simply to your own sales message on social media.
Everyone in your region sees, remembers and spreads your 12linkme name. Consequently you put the important word-of-mouth circuit in your own region to work – that accounts for 87% of the buyers!
Your house can now directly be found on the internet by just entering this 12linkme name. Without competing offers getting any attention.
Because the potential buyer lands immediately on the page with your home. He or she will not be distracted by other ads.
Every prospective buyer can therefore get a close view at your house online every moment of the day and inform interested friends and family about it. Without searching or deviations.
The normal promotion approach, using a standard for sale sign and posters? That makes finding and indicating your home downright impossible (see examples below):


Practice shows that with cleverer, better promotion, you attract 5 to 8 times more interested buyers than traditionally through Rightmove.co.uk, Zillow.com and the estate agent.
More interest eventually means sell faster for a better price!
Experiences shared by a 12linkme user
"How I sold my house extremely fast!"