Login
Log in if you have an account
No account yet? Register
PRESS RELEASE - Relief Campaign 'ROAR' for zoos and lions - thelionin.me
21 Apr 2021
Help the zoo with your primal lion instinct!
Several organisations and companies have started successful relief campaigns for zoos and wildlife during the Coronavirus crisis. The aid campaign through the website www.thelionin.me, by the promotional company, 12linkme, stands out in particular.
"The Lion in.Me" stands for the strength and courage that we all have within us. With this primal force, man conquers. Just as the lion also conquers. Together, in groups, lions roar as a form of social communication.
The lion has been a symbol of strength and great courage for centuries; the king of all animals. They are also connected to us, humans, like no other animal. Many cultures used to erect and carry large lion statues as soon as a battle was won. Don't we all have that primal instinct of the lion deep in our hearts?
Struck in our primal instinct
According to 12linkme, there is also a battle to be won! Despite this strong inner instinct, 'the lion' in each of us is being hit by the terrible pandemic, the "Corona crisis" - socially, financially, physically and especially, mentally.
Now, deep in our hearts, we realise that Coronavirus is affecting European and British zoos financially. The proper care of many animals - especially our beautiful and powerful lions - is coming under increasing pressure. It is becoming unaffordable. This touches everyone's primal instinct! 
Relief campaign 'Roar'
That is why 12linkme has set up the 'Roar' campaign. By buying your own designer T-shirt "THE LION IN.ME" for EUR 29, including shipping costs and VAT, you are guaranteed to contribute EUR 15 to British zoos for better care of all animals, including lions. You will also be wearing out the campaign literally.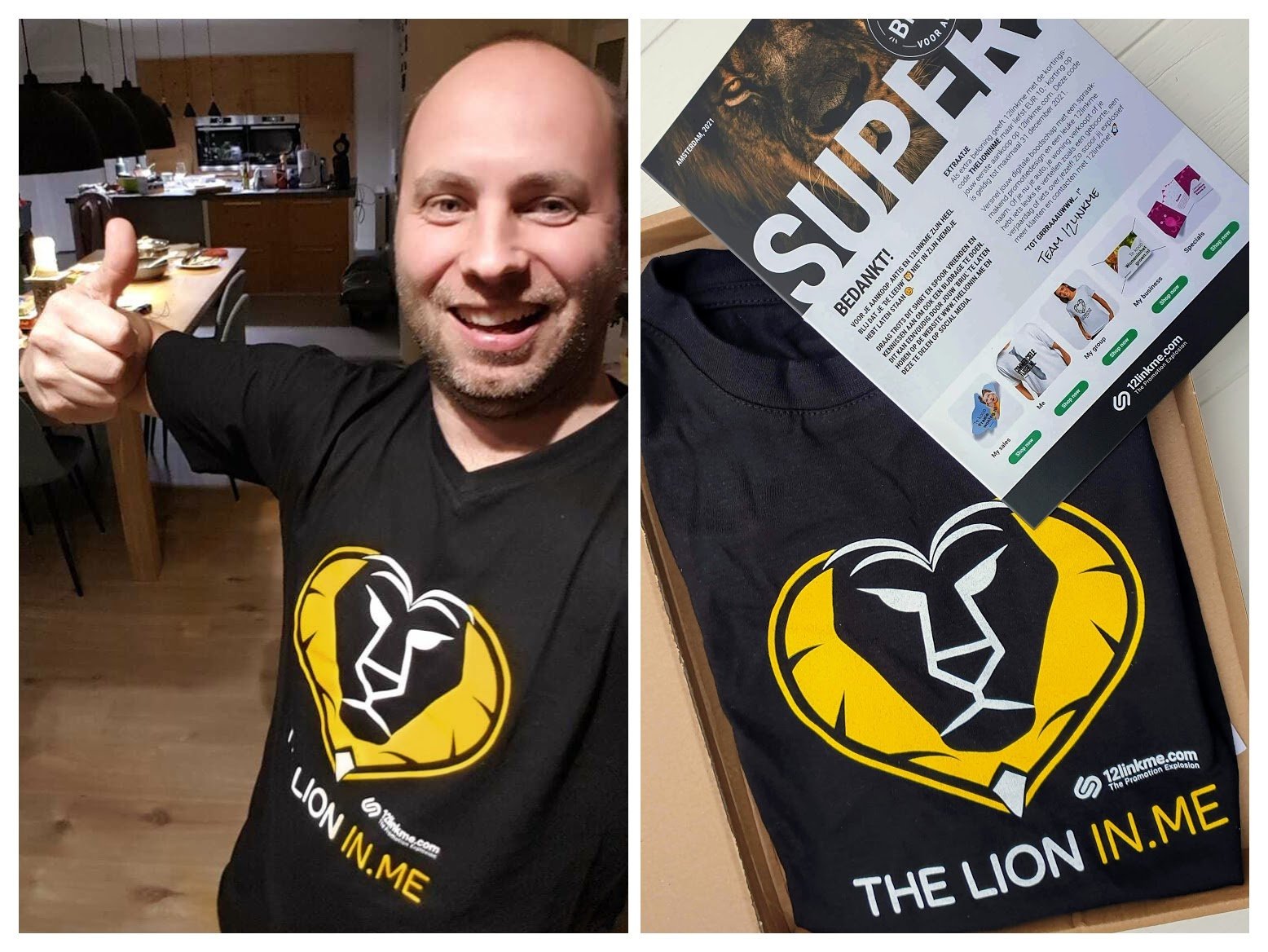 On the website www.thelionin.me, people can also personally, or as a group, roar to help the lions in our British zoos. Everyone can let their 'primal scream' be heard in this pandemic and share it via social media. In this way, the screams for help and attention for British zoos are getting louder and louder together.
12Linkme thanks everyone in advance for their 'primal instinct' contribution, and says, "Let's roar together and see you soon... !"
§
THE LION IN.ME Twas set up by 12linkme | The Promotion Explosion | Sensational Promotions.
This promotion is 100% not-for-profit executed for European and British zoos.


The promotion is supported with this sensational Social Media campaign: